The Republic of South Sudan is one of the newest countries in the world, gaining its independence from Sudan in 2011. South Sudan lies in East-Central Africa, between latitudes 3° and 13°N, and longitudes 24° and 36°E.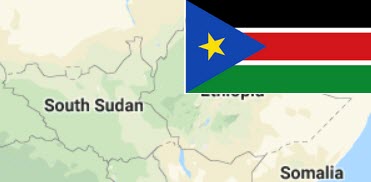 A majority of the terrain is tropical forest or grassland, or swampland formed by the White Nile, one of the two main tributaries of the famous Nile River. The White Nile passes through South Sudan from south to north, and the republic's capital and largest city Juba is situated by this river.
South Sudan is renowned for its biodiversity, which includes inter alia a wide range of mammal species and birds. Examples of animals that live here are the African elephant, common chimpanzee, lion, buffalo, topi, giant forest hog, hartebeest, bongo antelope, and giraffe. The second-largest wildlife migration in the world takes place in South Sudan's Bandingilo National Park, involving 1.3 million antelopes.
Economy
South Sudan has one of the worlds least developed economy.  The economy is extremely dependent on oil. 98% of all government income comes from oil that is exported through North Sudan.  South and North Sudan split the revenue from this oil.  There is a lot of prospecting for oil being performed and the oil industry might grow quickly in the coming years. The economy is also dependent on other natural resources and agricultural products.  A large part of the population is sustenance farmers.
The country does not have a stock market at this time.  There is a company that is working to start a stock and binary options exchange in the country.  They have however encountered regulatory problems and are unsure when they might be able to open their exchange. At the time of writing this, they hope to be able to open in 2019 but are uncertain if they will be able to do so.  The goal is to open with at least 10 companies listed
The history of South Sudan (Video)
Travel advisory
Numerous countries worldwide have issued travel advisories urging their citizens to refrain from non-necessary visits to South Sudan due to widespread violence and a politically unstable situation. Many countries are also recommending their citizens in South Sudan to leave if it is safe for them to do so.
If you are interested in visiting South Sudan, always consult up to date recommendations, as the situation can change rapidly.
These are a few examples of travel advisories that were active in January 2018
Issuing country
Advisory
For more info
Australia
South Sudan overall, do not travel
smartraveller.gov.au
Canada
Avoid all travel
travel.gc.ca
New Zealand
There is an extreme risk to your security in South Sudan due to ongoing armed conflict, civil unrest, and violent crime and we advise against all travel.
safetravel.govt.nz
UK
The Foreign and Commonwealth Office (FCO) advise against all travel to South Sudan.
gov.uk/foreign-travel-advice
USA
Level 4 out of 4.

Do not travel.

travel.state.gov
Flying in
The major airport in South Sudan is Juba International Airport in the capital, to which there are regular connections to other African airports such as the international ones in Nairobi, Entebbe, Addis Ababa, Asmara, and Khartoum.
Malakal International Aiport, which is located near the borders with Sudan and Ethiopia, has regular connections to Khartoum with Sudan Airways.
Several smaller airports with unpaved runways exist throughout the country, such as Nimule and Akobo.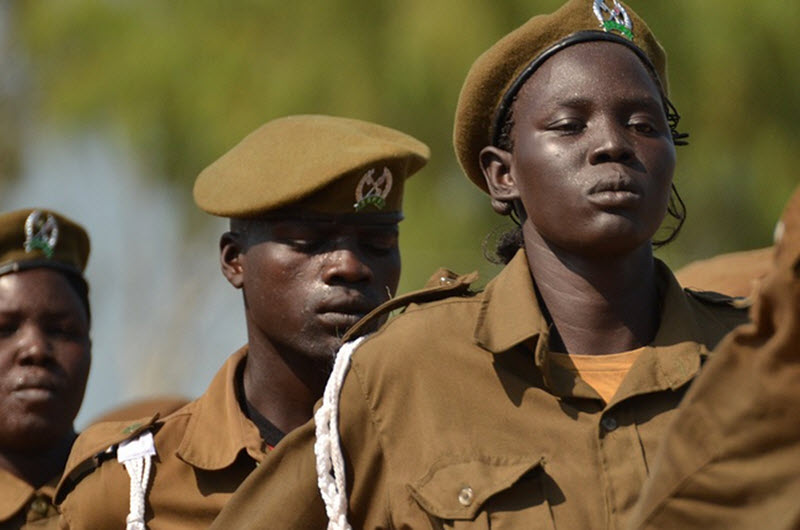 Short facts about the Republic of South Sudan
Name
Republic of South Sudan
Demonym
South Sudanese
Government
Federal presidential constitutional republic
Independence from Sudan
9th of July 2011
Admission into the United Nations
13th of July 2011
Motto
Justice, Liberty, Prosperity
Anthem
South Sudan Oyee!
Area
619,745 square kilometres
Population
12,239,7



Error 500 - Internal Server Error

A generic error message, given when no more specific message is suitable